Physical Exercise – by Peter aged 16
I am an exercise freak; I just can't get enough of it. I am not sure what it is about exercise but I know that it makes me feel really good. I feel strong, I feel fit and I feel healthy and it somehow fills me with plenty of energy. When I was a kid, I often felt tired and lazy and all I wanted to do was play with my play station. Because of this, I spent a lot of time indoors sitting on the armchair. You could call me a couch potato. I never felt like exercising because I felt tired, but I know now that the more you exercise the less tired you feel. I know many kids today do not do enough exercise and I blame the computer games we play, but believe me this is really unhealthy, if we do not exercise we will grow old quicker. If we exercise we can slow down the aging process as a fit body is stronger.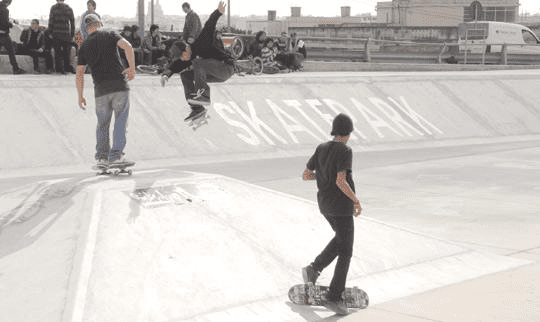 My favorite sport is football and I train 4 times a week with a team. We take part in many tournaments and it really is fun being part of a team. I really enjoy myself with my team mates. We share many laughs as we train. I must say that training is quite hard and it takes up a lot of my time. Very often I find that I am too tired to go out with my friends after training. One really good thing about exercise and taking part in sports is that it keeps me away from dangerous stuff like cigarettes, alcohol and drugs. There is absolutely no way that I will put any of those things in my body, they will really stop me from being fit.
One other positive thing about exercise is that it has helped me become strong physically. Three years ago, I was a really skinny boy and now all the training has given me strong muscles which I love. The thing about exercise is that you need to be disciplined as sometimes you feel tired or would rather be doing something else with your friends, but you have to train. I admit sometimes I really have to push myself, but believe all the benefits I mentioned before make it all worth it.
I have written down some important facts about training. I felt the need to share these with you as I know that some kids are misinformed about physical exercise and what is healthy for us. I hope that you find this useful.