With each day we constantly process and develop social skills and emotional experiences as we try to lead happy, healthy lives. Sometimes our own experiences and behaviour interfere with our ability to remain happy and at ease and sadness overwhelms our mental wellness.
Occasionally this sadness becomes bearable in time enough for us to resume our joyful days, but there might be times when this becomes a harder task to do on your own. In such experiences, professional therapy might lend a helping hand. The treatments in therapy aim to improve our mental wellness as we experience life's difficulties.
Many times, therapy is used in combination with prescribed medicine and it might improve the results you get from the medicine itself. Treatment, whether it's medication or therapy or a combination of both, works for many persons experiencing mental health issues.
Meeting with a mental health professional might be beneficial in helping you process and comprehend what you are going through and also to understand how you're feeling and what you might be able to do about any experience which may be bothering you.
Therapy is more than just talking about your problems. It can teach you new ways to think about the situations that bother you, cope with feelings and situations such as anger, anxiety, shyness, self-esteem and depression. Reasons for seeking therapy also include: relationship issues, sexual problems, stress, family dynamics, fears, bereavement and grief, and choices among other issues.
There are many professionals with specialized training and experience in working with children, young people, adults and also whole families, who are able to work with your needs, at your own time and pace. Therapy can also include the participation of parents/guardians. Therapy provides a safe environment for you to address your thoughts, feelings and emotions experienced.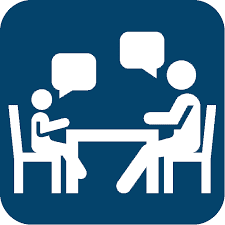 If you are still a student you can also make use of the services provided by guidance teachers or counsellors in your schools for additional support.
Some people might feel ashamed of their experienced difficulties, or believe that therapy is for "crazy" people, however, this is not true. Don't let shame and fear stop you from getting the help you need and deserve. Good mental health is part of your overall health and wellness.
If you are unsure about therapy do not hesitate to consult and research about it, or perhaps even talk to your family doctor.
There are different kinds of therapy based on various ideas about how the brain works. Aside from individual one to one sessions, there is also family, group and couple therapy as well.